"Someone had got stung by a man-o-war once, and I peed on their leg. That's the extent of my lifeguard experience. That was it. It was a pretty tame beach in many ways." - Jake Gyllenhaal

(Photo courtesy of: http://www.allstarscentral.com/)
Here is Hugh Laurie when he was on Friends...I forgot that I saw him on that episode!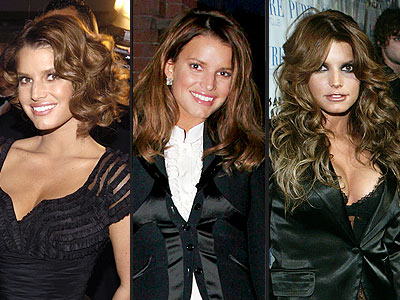 I can't keep up with Jessica's new looks. I'm not sure what to think of her new hair color. I like her better as a blonde. But I have read posts on her that people think that she looks like a guy. I think that she is just trying to reinvent herself after the divorce. Everybody does it at one time or another. And if it makes her happy then she can go for it.
(Pic courtesy of :
http://offtherack.people.com
)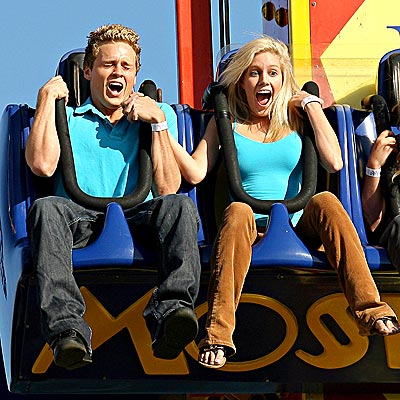 I have been dying to write about Heidi. I was bummed when The Hills was over for the season and Heidi left Lauren. I have loved The Hills since it was first on. I have routed for Lauren that she could finally have her BFF and a boyfriend. BUT Heidi wanted to be with Spencer. I don't like that guy and how he talks to her. I wish that Heidi could see that he isn't healthy for her. But I guess it's easier to see on the outside of the relationship instead of on the inside. (Photo courtesy of: http://www.people.com)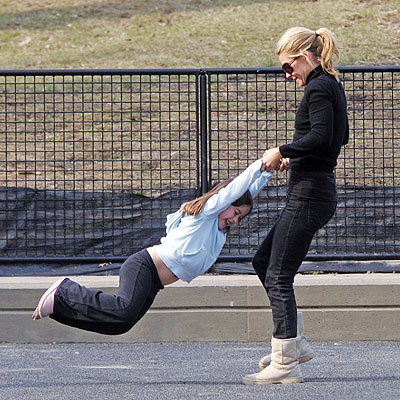 I have always been a fan of Kelly Ripa. I haven't watched her on Live with Regis and Kelly for a while but I still like to follow what she is doing. Here she is with Lola. I still can't believe that she has three children. Way to go Kelly,keep up the good work. You give the rest of us mom's hope!!
(Photo courtesy of http://www.people.com)

Here Britney Spears is with her older son. (May I ask where the baby is?) You always see Sean Preston but never Jayden (or is it Sutton). I can't keep up with this girl anymore. And how come you never see Britney hanging on to her children anymore? May be she's too scared of dropping them. (Photo courtesy of:http://www.eonline.com)

Here is Matthew McConaughey in Australia. I know the fanny pack went out of style a long time ago but geez he sure makes it look hot. If I knew I would look good with a fanny pack I would for sure wear one. (photo from http://photos.ivillage.com)