Kristen Bell revealed a streaking story...New Heroes star Kristen Bell once appeared naked on MTV video request show TRL when she "streaked" through the lobby of New York's Minskoff Theater.

The actress bared all about the striptease during an appearance on the show on Tuesday, revealing she appeared downsized to a distant dot on the screen while appearing in Broadway play "The Adventures Of Tom Sawyer" in 1999.

Bell recalled, "I did my first Broadway show downstairs... and you guys used to cut to wides (shots) of the building, so we would watch and see when you did that and we would streak through our lobby... It was really fun."

Source and Photos
Kevin Federline thought he might do his hair for Thanksgiving....wow Kevin that looks great!!! Wow, you look amazing now....

Photo


Yes, I really like Alex O Loughlin. In this clip he explains his character, Mick St.John. He has this awesome Australian accent...I wish he talked like this all the time instead of the American one he does. It's okay...you can feel free to rewind those parts...I DID!
"October Road," an ABC drama series centers on a young, acclaimed novelist/screenwriter Nick Garret (played by "One Tree Hill" star Bryan Greenberg). Nick's best-selling novel is based on his hometown friends. He is at a crossroads in his life when he returns to his hometown to teach at the local university, and faces the family and friends he left behind. To the literary world he is a genius, but to his hometown he is a coward who betrayed their trust and their secrets. Now that he found a new job, Nick will have to deal with the past and try to move on with his life.


Bryan Greenberg looks so much like a younger version of Bryan Greenburg...not that Milo Ventimiglia is old...I just had to show you all him...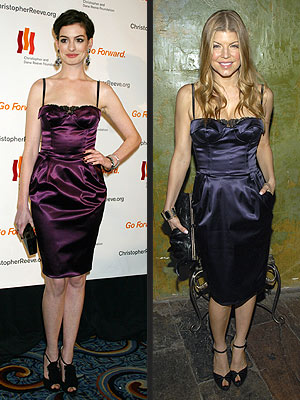 I actually really like this dress...who wore it better?? Anne Hathaway or Fergie??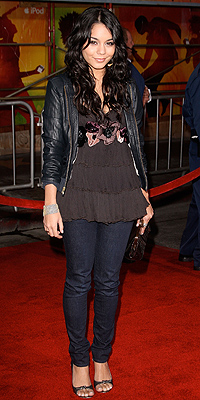 Is this style a hit or a miss for Vanessa Hudgens??



I found this commercial on You Tube from 2003. Alex O Loughlin is soooo funny here. Enjoy it!
The Quaids have enough to think about without having to worry about seeing their kids! A crush of paparazzi were on the tails of Dennis Quaid and Kimberly Buffington to the point they had to get help from the L.A. County Sheriff's Dept., just so they could visit their kids.

They have asked for privacy...so why can't the pap listen for once??

Photo and Source
It's always cool seeing celebrities do normal things. Hilary Duff needed to go to the dry cleaners and so she did...very awesome!

Photos