It's about time there is some sense in that head of hers!
photo
Lindsay Lohan has her own take on how rehab was...check it out.
Sylar came back to Heroes last night...what is it with him. There are spoilers in this clip so don't play if you want it to be spoiled. I haven't watched it yet!! What do you think of the madness?
Isla Fisher sure looks drained! I betcha its not easy being 9 months pregnant!!

Photo

US magazine is reporting that Charlie Sheen is going to remove his 13 tattoos for fiancée Brooke Mueller, 30, who is apparently not a fan of her man's ink.

According to the New York Post's
Page Six
, the once hard-partying actor doesn't remember getting some of the tats, like the stingray on his left ankle or the dragon wearing glasses.
A tat of a wooden sign nailed to his chest above his heart reads, "Back in 15 minutes."
"That one was meant to be an ashtray but went horribly wrong," Sheen, 42, has said. "I can't even remember the year I got it."

The Two and a Half Men star is no stranger to tattoo removal. With the help of a laser, he's already blasted off the "Denise" tattoo he had inked on his left wrist in honor of ex-wife Denise Richards.
Photo
Owen Wilson looks a little cold in the water but so happy. It's nice to see a smile on his face!

Photo

Even Tobey Maguire goes pumpking picking! You would think since he's Spiderman he could figure out another way...but this way is okay too!

Photo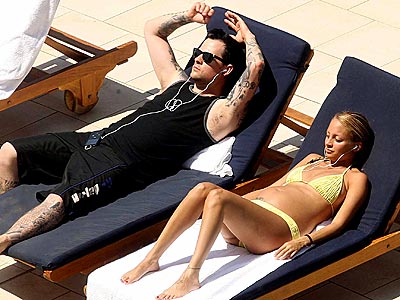 It seems that all this couple does is lounge around. Nichole Richie and Joel Madden are in Brisbane catching some rays.

Photo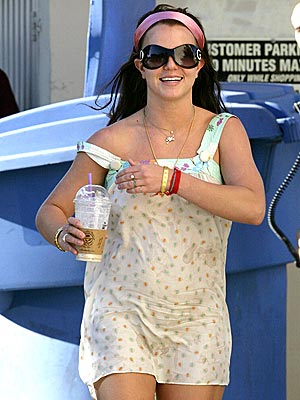 Britney Spears I guess was happy to see her children. This picture was taken right after her visitation with them. But again I need to say what is up with all the stained, gross clothing she has been wearing lately...can anyone answer me??? ANYONE???

Photo

Jennifer Lopez was supposed to announce her pregnancy Saturday but didn't. Now on Good Morning America today she dodged the question once again. On the show Diane Sawyer asked how she was...Jennifer Lopez replied with...I'm good thanks for asking. She also said that she was at a happy point in her life....I WONDER WHY? How long will she think we are all stupid?? Or is she not announcing it because we already know?

Photos


This is Chris Crocker's take on 'Gimmie More' the audience here liked it a whole lot better than Britney Spears' version.

Source