People.com is reporting that Britney Spears was on the Ryan Seacrest show this morning to talk about her new album – and her life as a mom.

Asked if she's been upset with recent coverage of her battle with Kevin Federline over their children – and criticism of her as a mother, Spears answered: "People say what they want and do what they do. It's sad how people ... how cruel our world can be. But at the end of the day you gotta to know in your heart that you are doing the best that you can."

When Seacrest asked if she is doing her best with her sons, Spears said, "Oh god, yeah, yeah."

The singer was on the air to promote her new album Blackout, which hit stores Tuesday. She said her big day "was kind of laidback, really," and that she didn't celebrate. "No, we watched movies, that's about it."

As for her favorite track on the album, she said, "I really like 'Heaven on Earth.' I think it's a cool track. It's kind of different from all the other songs."

When asked if she was having a romance with Dallas cowboys quarterback Tony Romo, Spears, who was on speakerphone with her pals Alli Sims and Sam Lufti, answered, "Who?"


To listen to it yourself...and caution it's mind blowing...
here it is
.


Criss Angel is amazing....watch this!
People.com is reporting that Audrina Partridge insists that The Hills is real..."Everything is real," Patridge, 22, told PEOPLE at Monday's HPNOTIQ'S Hollywood Halloween Party at Les Deux.

"Lauren and me are real friends," says Patridge. "We live in our apartment. That's real, like where we work, everything. The situations are real."

Qualifying her statement, she adds: "I mean, they might be kinda like, 'Okay, we want you to go to Les Deux tonight,' so we go and whatever happens, happens. And they might do things to tweak it a little bit, but our reactions—it's totally real. It's reality."

Okay, I'm confused...if they tweak it...that doesn't make it still real does it???

Photo

I don't like Halloween much...but besides watching my kids go trick or treating, I love Ellen Degeneres' Halloween show. I was so excited trying to think of what she would be today. So here it is...she's Jennifer Lopez insisting she's not pregnant!! LOL Totally love it!!

Photos
I was surfing around looking for gossip...and gossip I found. It is being reported that Angelina Jolie is pregnant!!

Rumor Ficial has this to say....Actress Angelina Jolie has cancelled plans to give a lecture in Italy this week, amid reports she is pregnant with her and Brad Pitt's second biological child.

The 'Tomb Raider' beauty was due to give a talk at the Pio Manzu Centre near Rimini as part of a conference entitled, 'The Flight Of The Hummingbird - The Future of Children In The Mind And Society Of The World' - but pulled out at the last minute.

Local newspaper reports claim Jolie cancelled the appearance after discovering she was expecting - and a spokeswoman for the Pio Manzu Centre appeared to 'confirm' the media speculation.

Letizia Manjani says: "Angelina cancelled last week. Due to her privacy I can't confirm her pregnancy, but I can say that the Italian newspapers are correct in their reports."

Photo




I can't believe it was possible but fans were lined outside to get her new album. And all the critics are saying that this album is her best one yet. I don't get it...I really don't. But congrats to Britney Spears anyways...you go girl.

Photo
I hope this will be my last Halloween post but for my Lauren Conrad fans out there I had to post her dressed as a little sailor girl. HAPPY HALLOWEEN everybody.

Photo

Christina Aguilera and hubby, Jordan Bratman keep shopping for the baby. Finally we see her smiling!!

Photos

Nicole Richie shows off her baby bump while shopping for pet supplies yesterday. She looks like such a cutie pregnant!

Photos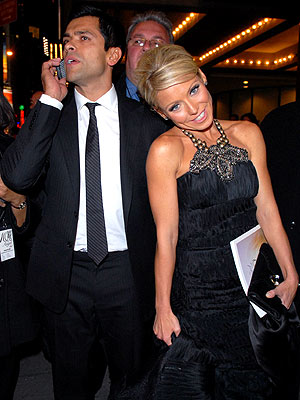 Kelly Ripa looks so cute here...she went glam for a good cause – cancer research – at the 10th Annual G&P Foundation's Angel Ball on Monday at the Marriott Marquis in New York.

Photo and Source

These are amazing pictures of Hayden Panettiere at her latest photo shoot!
Angelina Jolie adds star wattage Tuesday at the Courage in Journalism Awards, a ceremony celebrating female journalists who risk their lives for their stories, at the Beverly Hills Hotel. She looks so happy here!




In the spirit of Halloween today...here are some of the best celebrity Halloween costumes from this year!