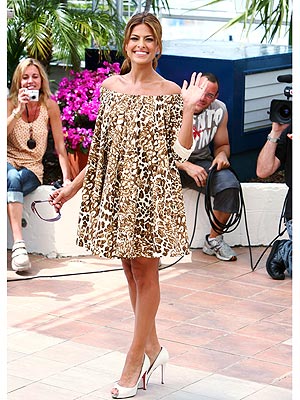 How can this be flattering? I think it would be good for me...because you couldn't see any flaw but for a star like this, they shouldn't be wearing something like this. What do you thinK???
(Photo courtesy: People.com)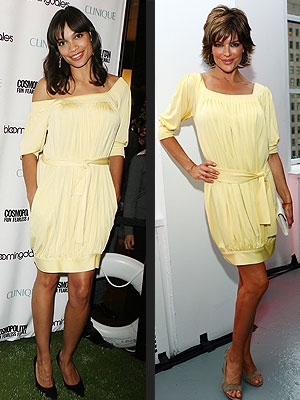 The bottom of this dress reminds me of this stupid dress I used to wear when I was in grade eight. I don't like it all! Lisa sure looks better in it but get rid of the bottom of that dress!!!