Katie Holmes and Suri always look cute together.

Photo
"Control" starring Samantha Morton and Sam Riley is coming soon to limited theatres. This movie will change the face of music.


In 1976, Ian Curtis convinced himself his destiny was to be a performer. He meets up with two young musicians that are trying to start a band. Curtis puts himself out there as the lead vocalist and lyric writer. This band would be called Joy Division. And the music they would make would change everything.


Catch the movie October 26 in Toronto, Montreal and Vancouver and on November 2 in Ottawa, Calgary, and Edmonton.


For more details go to the official Control website.
Eva Longoria is FINALLY Eva Longoria-Parker!! Taking on a husband's name is a family tradition, according to Eva, and she loves the idea of it. Look for the new moniker on Sunday night, as it'll be reflected in the show's credits.

Photo and Source
Just hours after losing visitation rights to her kids...she allegedly ran over a paparazzi's foot.

Photo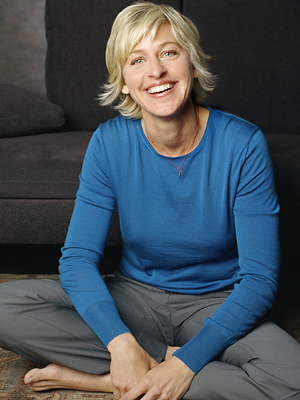 Ellen has cancelled the tapings for Friday and Monday's shows to take a break from the insanity.

Photo