I have been following this story all day, but I have finally seen it reported in more than one place. That is the thing with gossip, if something is really true you will see it everywhere. I have been seeing rumors that Jessica Simpson and John Mayer have broken up...Now really I think the chances of that are almost nil. (Since Brad Pitt and Angelina Jolie break up on a daily basis.) Even Simpson's dad approves of John when he didn't Nick...So I'll keep you posted on the news... (Photo and source courtesy: Ivillage.com)

UPDATE: I have found the news on other sites now. Even People.com. So I guess it is true. They have broken up for now. I don't blame Jessica. Let her sow her wild oats. You can't keep a wild girl down for long....
"I love that whole princess mentality, but I also like throwing my hair in a ponytail and just wearing jeans, going on a hike and then eating a big chili-cheeseburger." - Jennifer Love Hewitt
(Photo courtesy: 101lifestyle.com)


When Leah Remini used to be in a show called Living Dolls, it was when she was really young and cute.

I found this picture and I thought I just had to write about it. Victoria Beckham is in the snack aisle? What is that about? It's nice to see that she is surrounded by Lay's (MY FAVORITE CHIP BY THE WAY!!) But will she actually eat them? Who knows she's so skinny that she could be a chip...no wait a chip could be bigger than her. Let's hope she stocks up on those chips and gains a couple of pounds.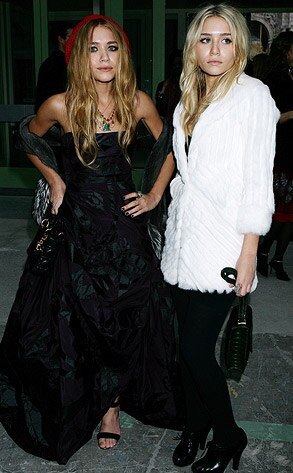 How depressing is this? In Forbes magazine the top earners of young Hollywood actors in 1996 came in. The Olsen twins (who are only 20) earned $40 million. Second on the list was Daniel Radcliff (who is 17) earned $13 million. How do these people do this? I thought I could at least pull in that much by getting a blog. Yeah right. But it's good to see that at least these kids will be financially stable for when they all go wacko and try to spend all the money they earned.
(Picture and source courtesy of: Eonline.com)