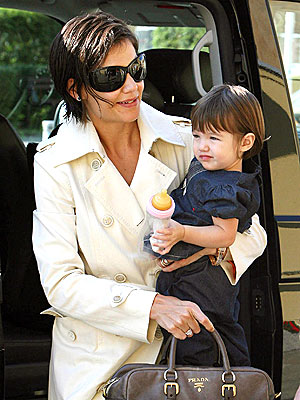 Is it just me or does Katie Holmes look a lot like Victoria Beckham? I can't believe that she cut all her hair off! And look they got a good shot of the Prada bag. Suri is so cute though!! Love her!
(Photo courtesy: People.com)

3 comments:
Personally, I do not think she looks like anyone but herself and Audrey Hepburn. She is so much classier than the other young woman you mentioned. The baby has such a cute expression.

Take Care!