I know it is Friday...I just have finally caught up on my show's and I just watched Hell's Kitchen last night...there were some amazing moments....here they are...



I have never seen Gordon Ramsay get so mad!!!



I love it that Gordon Ramsay is going to send Julia to cooking school...see he does have a heart!!
Nicole Richie pleaded guilty in court today for driving while intoxicated and driving on the wrong side of the road. She will have to spend four days in jail. She also got three years probation. I don't know how probation goes but I am glad it's not me. (Source and photo courtesy: MSNBC)

Here is a picture of the back of Nicole Richie...it's funny ever since her dad said she was pregnant we all of a sudden don't see her. May be that interview she has with Diane Sawyer will clear everything up. (Picture courtesy:
E!online
)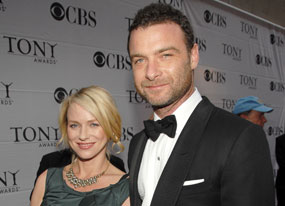 Noami Watts delivered a healthy baby boy yesterday. His name is Alexander wieghed 8 lbs, 4 ozs and he was even early! I am glad to see that this couple is so happy! Just weekend they had a baby shower...what good timing you two. I wish them lots of luck and happiness. (Source and photo courtesy: E!online)